Natural rubber producers to "manage" exports, set up regional market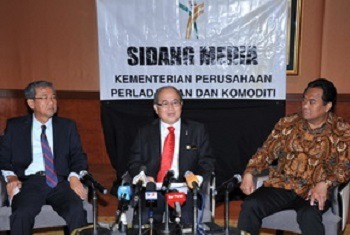 Kuala Lumpur – Malaysia, Thailand and Indonesia have agreed to "manage" natural rubber exports in a bid to address the NR price fall.
At a ministerial committee of the International Tripartite Rubber Council (ITRC), represented by the three countries on 20 Nov various measures to strengthen declining rubber prices were discussed.
The three states agreed to "manage" the natural rubber exports to global markets "to ensure there is no excess supply… that will contribute toward destabilizing price. In this context, the three countries to regularly update ITRC on export statistics for purposes of monitoring and future direction."
In a bid to improve demand, the three countries also came up with a list of focus areas to increase local consumption of natural rubber, including use of rubber in roads and dam construction as well as promoting the usage of high quality rubber gloves and latex beddings in government hospitals and clinics. In this context, TIM Countries agreed to enhance domestic consumption NR of up to 10 percent annually.
The Ministers also noted the progress of work towards the establishment of a Regional Rubber Market, including the report of LMC International on the viability of the Regional Rubber Market. The Regional Rubber Market would provide a platform for better price discovery and effective hedging functions bringing benefits to producers, consumers and market players. In this context, the ministers agreed that the three countries undertake follow-up measures recommended in the report and work toward realising the Regional Rubber Market within 18 months.