European Custom Compounding Survey 2023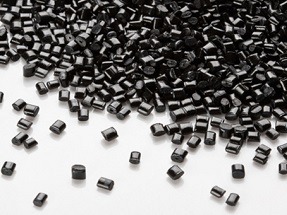 Strong sales growth but caution over impact of current pressures on costs, supply-chain and markets
European custom compounders presented a mixed report on the performance of their markets as pressure on costs, supply-chains and markets overtook rebound from the Covid pandemic as the dominant theme.
Nevertheless, combined sales among the top 10 companies – that provided revenue figures for the ERJ Custom Compounding Survey both this year and last – increased by 19.1% year-on-year to Ä2537.2 million.
There was a lesser but still considerable year-on-year increase of 13.8% when figures from Hexpol – by far the largest player – were excluded from the 2022 sales data.
The growth in sales matches the performance recorded a year ago, when all respondents reported an increase of around 19%, as markets rebounded from impact of the pandemic.
Despite the positive sales trend, respondents were somewhat downbeat in their ratings of current prospects for the elastomer compounds market in terms of geographic region, elastomer-type and end-use application.
Respondents to the annual ERJ survey – carried out between April and June – are asked to rate growth prospects by country/region, material-type and end-product markets, between 5 (high growth) and 1 (decline).
Busness sentiment
This year, the overall business-optimism rating by region averaged 3.08, down from 3.23 a year ago: Benelux, Czech Republic, Italy and the UK registering particularly significant declines.
Asked about demand for specific rubber materials, the average rating fell well short of last year's level – to 2.91 from 3.51 in the 2022 survey. Here, a marked improvement in demand for natural rubber-based compounds was more than offset by ratings for other elastomers, not least EPDM, nitrile rubber, HNBR, fluoroelastomers and silicones.
In terms of end-product markets, the average business sentiment rating came in quite similar to the prior-year level as slight gains in sectors such as chemicals, retreads and recyclate, were offset by minor declines elsewhere.
As in previous surveys, the performance of the automotive industry market was an important gauge for growth among rubber compounders.
This year, survey respondents provided mixed viewpoints on prospects in the automotive market – their ratings suggesting a plateauing in the recovery identified last year.
This result is surprising given recent reports by tire makers, among others, pointing to an easing of the impact of microchip shortages on vehicle production as well as the on-going shift to electric vehicles.
On the other hand, the automotive sector is among those most affected by current inflationary trends as well as supply-chain difficulties linked to sanctions imposed on Russia and Belarus.
Best quarterly results
This mood of caution over near-term prospects despite high sales-growth was reflected by Hexpol AB, which recently reported its "best quarter to date", buoyed by strong demand in its Americas region and contributions from acquired businesses.
The Malmo, Sweden-based elastomer compounder posted a 22% year-on-year increase in earnings (EBITDA) to SEK975 million (Ä86 million), on first quarter sales up 16% to SEK6 billion.
Sales were strong in most markets and product areas, said president and CEO Georg Brunstam, noting "above all, America showed continued strong development."
Sales to the automotive industry showed "an improvement but still varied from market-to-market," Brunstam added in Hexpol's statement.
In Europe, meanwhile, the Malmo-based group observed "great uncertainty", particularly in the building & construction sector.
Challenges continued within Hexpol's supply-chains during the first three months of 2023, though at a lower intensity and mainly for certain raw materials.
Going forward, Hexpol said it expects continuing challenges linked to high inflation and high interest rates and supply-chain disruptions.
Likewise, in its survey responses, Gummiwerk Kraiburg reported a "still very demanding market situation" in the custom compounding sector, linked to a range of factors.
On the supply-chain front, Kraiburg said that while pressures on material-availability had generally eased, "some key polymers, like HNBR and AEM, remain scarce."
"Additionally, we see an increasing threat for fluorinated polymers based on the latest market dynamics," added Kraiburg – noting 3M's recent decision to exit the market and regulatory moves against PFAS.
"Furthermore, we are also suffering from increasing costs for energy and labour," Kraiburg added in comments supplied for the ERJ Custom Compounding Survey 2023.
Amid these challenges, Kraiburg reported increasing demand for its capabilities and expertise in advanced materials, as evidenced by its progress in the field of hydrogen technology (see panel).
Supply-chain issues
Materials-supply issues were a major factor in the market last year, not least because the industrial sector was unprepared to meet the sharp pick-up in global demand since late 2021, Clwyd Compounders reported.
Moreover, sanctions on Russia have impacted supplies of elastomer compound ingredients, including carbon black and rubber chemicals, Wrexham, UK-based Clwyd added in a results filing for its fiscal year to 30 Nov 2022.
According to Clwyd, the FKM sector was "particularly badly affected" by global supply issues as well as unscheduled outages at several major suppliers, combined with regulatory restrictions.
"Unprecedented price increases were the net result, where our material costs have in many cased doubles or tripled overnight," reported Clwyd, noting also similarly sharp rises in other overheads, including energy and labour costs.
Amid these challenges, Clwyd grew sales by 27% year-on-year to Ä20.5 million, though about two thirds of this growth stemmed from passing on cost increases to the market. The remainder was driven by a move to higher-specification materials due to lack of availability of more standard options.
Materials shortages have restricted sales in many market sectors, continued the Welsh compounder, adding that "this pent-up demand is reflected in our record order book at the yearend."
In 2022, Clwyd carried out a significant investment to add enhanced materials testing equipment and employ extra laboratory staff at its technical department.
These developments "ensure we have the best equipment and facility to address the ever-changing materials supply and regulatory situation, the 31 March review concluded.
Sustainability focus
Elsewhere, DRI Rubber said it plans to increase its "share of circular projects with tire plants," as well as continuing to expand the company's 'finished products' segment.
Dutch-based DRI is also "expanding its US manufacturing footprint for rubber compounds and finished product manufacturing, with focus on reprocessing in the region – local-to-local."
According to DRI, its 'circular model' is moving the company "further into a fully backward integrated finished products manufacturer, where it upcycles rubber waste and by-products from the global tire industry in the regions."
The strategy, it added, is to continue to offer better circular and more sustainable alternatives for raw materials, extending product life-cycle and further reducing the CO2 footprint of the global rubber and tire industry.
In its survey replies, Rekor Kaucuk AS of Istanbul, reported future plans to increase capacity, following investment in a new HF BM 440N – Banbury tangential rotor internal batch mixer – and convex 12 twin-screw discharge extruders.
Echoing viewpoints elsewhere in this survey, Rekor also noted issues due to "shortages in some materials (AEM-CB) and energy cost fluctuations due to Ukraine/Russia situation."
Another Turkish compounder ADT Elastomer Cozumlerin Sanayi AS of Kaynasl?, Duzce, reported that it aims to "concentrate more on the speciality elastomers, such as HNBR, FKM, etc, rather than conventional type of compounds."
Elsewhere, Italian company SIGEA SpA, based in Avigliana, Torino, reported that the company is planning "investments to improve efficiency and production capacity."
And, Israeli compounder TGL noted that it had "increased substantially the use of rCB 25% and of ground rubber powder 15%" in rubber compounds. Going forward, the company plans to "increase activity for aerospace & military applications."