Train strike alert for Tire Tech attendees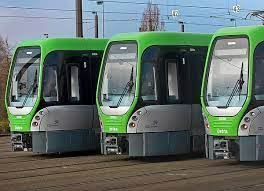 Public transport workers will start their two-day strike tomorrow
Hanover. Germany – Visitors to Tire Technology Expo 2023 have been warned to expect travel disruption during the event being held 22-23 March in Hanover.

Public transport workers will start their two-day strike tomorrow in demand for higher wages.

According to Hanover's local council's website, there will be no buses or trains running on the Üstra lines, starting 03:00 on 22 March until 01:00 on 24 March.

Operator Üstra has asked its passengers to switch to "other means of transport on these days and to refrain from trips that are not absolutely necessary."

The local trains are not affected by the strike and are running as usual.

In a brief announcement, Tire Tech organisers said they did not anticipate the strike to "cause a significant issue" for the event.