German chemicals producers braced for tough 2023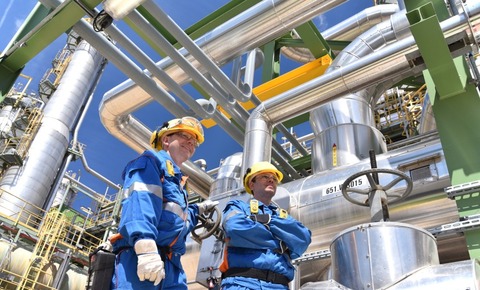 VCI: Costs have risen faster than selling prices so that profits are now falling at around 80% of the companies
The German chemicals industry association (VCI) expects to see a continuing decline in industrial production along with rising imports pressure in Germany during 2023.
Uncertainty remains high for the industry, with the energy crisis forcing the German and European economies into recession, said VCI president Markus Steilmann, who listed the challenges as including: lack of orders, disrupted supply-chains and high energy costs.
Citing a recent survey, VCI said the jump in energy and raw material costs led to a 22% increase in the prices of chemical products. Costs, however, rose faster than selling prices so that profits are now falling at around 80% of the companies.
"Every fourth company is already making losses. Medium-sized companies in particular are affected," it added.
Two-thirds of the survey participants were troubled by lack of orders in November.
Furthermore, in order to avoid major losses and to save energy, as many as 40% of respondents said they had already reduced production or intend to do so in the near future.
Some participants had relocated to foreign locations, and one in five companies also had to turn down orders because of the energy crisis.
Additionally, the industry is facing a shortage of individual basic materials, due mainly to a 10% reduction in production of chemicals, according to Steilemann.
According to VCI, half of the survey participants reported raw material delivery problems in November.
Among other things, there is a lack of pigments, carbon and glass fibres, hydrochloric acid, caustic soda, organic silicone compounds and iron chloride.
Manufacturers of inorganic base materials, polymers and speciality chemicals reported a nearly 10% decline in production.
Separately, following Europe's "most severe drought in 500 years" in last summer, the European Chemical Industry Council (Cefic) has highlighted supply-chain vulnerabilities due to water scarcity.
"We see the impact of droughts directly on the chemical industry's activities, for instance on our ability to transport", said Cefic's director general Marco Mensink.
While the chemicals industry has been developing and implementing water-saving technologies at company level, Cefic called for a "cross-sectoral approach [on this issue] at local level."
Improvement, it said, requires systemic change, whereby companies from various sectors located in an area work together: "because water availability is almost always a regional issue."