ECHA to reassess PAH limits for rubber infill materials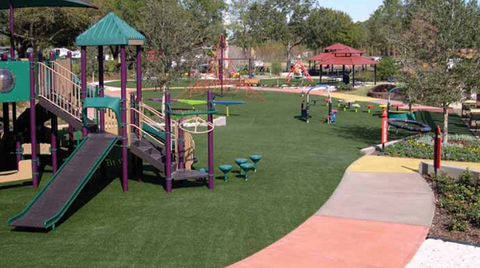 European Commission asks agency to assess potential risks in playgrounds as well as gardening and landscaping
Brussels – The European Chemicals Agency (ECHA) is to reassess potential hazards of polycyclic aromatic hydrocarbons (PAHs) in synthetic turf infill materials.
In a 6 Jan note to ECHA executive director Sharon McGuinness, the European Commission (EC) asked the agency to "specifically assess" any risks to children.
The study remit covers PAHs in granules and mulches in loose form in playgrounds as well as gardening and landscaping.
The assessment, said the EC, will aim to determine the effectiveness of respective applicable concentration limits on eight PAHs found n infill materials.
The request follows an EC decision in July 2021 to lower the concentration limit of PAHs in synthetic turf infill materials from 100mg/kg to 20mg/kg.
ECHA is expected to conclude an initial screening assessment of risks – based on reasonable worst-case assumptions and available data – by the end of February.
If the initial screening indicates that risks from PAHs in granules "are not adequately controlled," ECHA will prepare a dossier proposing restrictions to address the identified risks by January 2024.