Sailun investing €110m to convert off-road tire plant in China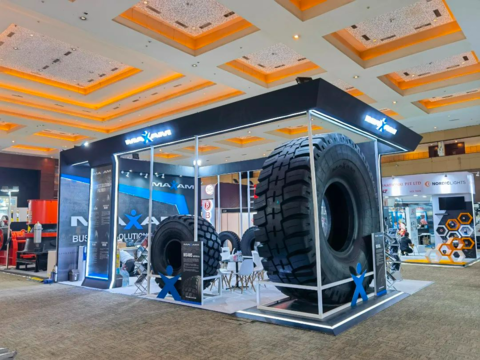 Project will see upgrade to production of 49-inch-plus tire products
Qingdao, China – Sailun Group Co., Ltd is investing Yuan833 million (€114 million) to upgrade production at its manufacturing plant in Qingdao, in China's eastern Shandong province.
In a 17 Jan Shanghai Stock Exchange filing, the Chinese tire maker said the project was part of its strategy to transform the product-structure of its off-the-road (OTR) tire output.
The investment will see the factory converting to OTR tires sized 49" and above, with the production geared up to a capacity of 40 kilotonnes per annum.
The plant's original OTR tire production equipment will be relocated or disposed of, the group's statement added.
Sailun expects the upgrade project to be completed within 10 months, with potential to realise an annual operating income of Yuan1.3 billion and an annual net profit of Yuan312 million.
"With a dynamic payback period of 3.4 years, it has strong profitability and sustainable development capabilities," the group added.
Making the case for the investment, Sailun said after "years of technology accumulation and market development", its 49-inch-plus OTR technology had "reached the international advanced levels".
The upgrade project is also in line with the company's development strategy, themed "industry situation and market demand", the group added.
According to Sailun, Chinese passenger car tires have become increasingly competitive in the market over recent years.
However, in open-pit coal mines, the market for engineering giant tires with a height of up to 4 metres "is still dominated by those with early-start, mature technology, and strong word-of-mouth influence."
But, stated Sailun, China's OTR industry has "forged ahead" in recent years with the development of new technologies and independent intellectual properties.
With its new project, Sailun said it will use a broad range of new technologies, such as digital management and intelligent control of tire production as well as "new synthetic rubber materials" for the project.