Michelin, Bridgestone see potential for rCB demand to reach 1m tonnes by 2030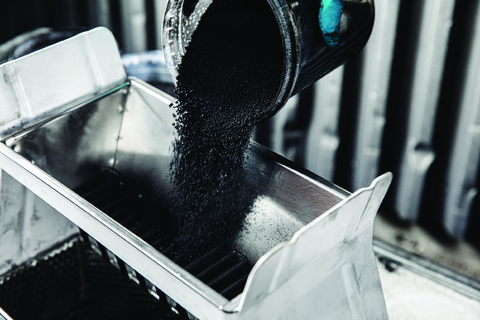 But existing rCB specs do not allow for total substitution of virgin carbon black
Berlin – Bridgestone and Michelin believe demand for recovered carbon black (rBC) could reach 1 million tonnes by 2030 – if recycling technologies continue to develop over the coming years.
Existing capacity to produce rCB that meets tire makers' specifications was small compared to the total carbon black market, they said a joint presentation at the Smithers Recovered Carbon Black Conference, held 16-17 Nov in Berlin.
The two tire majors, which have been pushing for a global alliance to promote the use of rCB since last year, added that existing rCB specifications do not allow for "total substitution" of all grades of virgin carbon black.
To address these issues, Bridgestone and Michelin aim to establish, with the rCB 'community', an initial proposal for a grades definition and associated specifications.
Furthermore, they aim to coordinate with regulatory bodies to harmonise standards and help the global recycling 'ecosystem' better understand the needs of rubber industry.
The alliance will also partner with key stakeholders on future technologies to "better recycle end-of-life tires", and to improve the link between suppliers and users through "a common language and understanding."
Both Bridgestone and Michelin have set themselves a target to manufacture 100% sustainable tires by 2050.
The two companies have been working together since November 2021 to establish a broad coalition of stakeholders "to accelerate progress and increase supply of rCB."
However, they have, as yet, been unresponsive to requests for information about support for their 'call-for-action' on rCB from other tire manufacturers and recyclers.