Compounder Mocom advances bio-EPDM, recycled content TPVs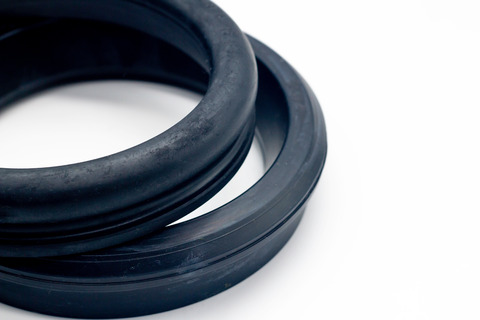 German manufacturer says up to 90% of CO2 savings possible with new mix of materials
Hamburg, Germany - German compounder Mocom has developed a thermoplastic vulcanisate elastomer (TPV), produced from recycled PP (rPP) as well as, on request, partly bio-based raw materials such as bio-EPDM.
For the range, labelled Alfater XL ECO, the rPP is based on post-industrial-recyclate (PIR), whereas the partly bio-based EPDM has a bio-content of 70%.
According to Mocom, the rPP and bio-based content of the TPV depends on its hardness. So, for example, the rPP content for hard Alfater XL ECO grades (e.g., Shore D50) can be more than 80%, while in soft TPV the bio-based content is respectively high.
"With this mix of raw materials, the production of sustainable TPV materials with different levels of CO2 saving potentials is possible," the company said.
As an example, if the virgin PP in a peroxide-crosslinked, Shore A60 grade is replaced by rPP, CO2 savings of about 20% are achieved.
If, in addition, the fossil-based EPDM is replaced by bio-EPDM (70% bio-based content), CO2 savings of more than 50% can be achieved, Mocom's analyses also shows.
And if the mineral oil is replaced by a bio-based oil, CO2 savings of more than 90% can be achieved, the compounder further noted.
The new Alfater grades, continued Mocom, can be used in typical TPV processes, including injection moulding, extrusion, and press blow moulding.
The ECO TPV materials are also suitable for 2K moulding and are said to exhibit "excellent adhesion" to polyolefins, such as PE and PP, and to thermoplastic elastomers.
Target applications include automotive bellows, gaskets and seals, as well as plugs, buttons, dampers & protectors and profiles.