ANRPC lowers rubber production outlook on Thai 'substantial revision'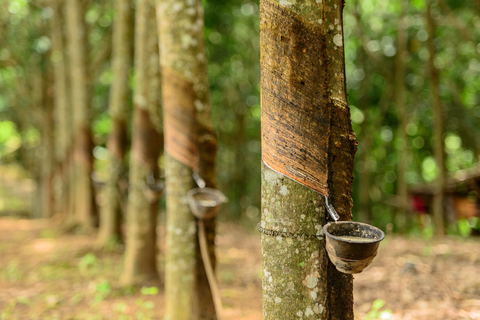 Association expects demand to increase at a rate of 2.3% to 14,786 million tonnes
Kuala Lumpur – The Association of Natural Rubber Producing Countries (ANRPC) has lowered the growth rate of natural rubber (NR) output for 2022, now expecting overall production to increase 2.0%, year-on-year to reach 14,376 million tonnes this year.
The figure compares to a 3% growth estimate to 14,550 million tonnes reported in July.
In its latest NR report, covering the months of August and September, the association linked the anticipated slower growth to "the substantial downward revision" of production volume in Thailand.
According to ANRPC figures, Thailand has now lowered its production forecast from 4,908 million tonnes to 4,799 million tonnes for the year.
The report did not provide a reason for the decline in Thai figures.
During August and September, ANRPC noted, the accumulated global production of NR recorded an increase of 71,000 tonnes year-on-year to 2.693 million tonnes.
Month-on-month, production improved from 1,251 million tonnes in July to 1,313 million tonnes in August and 1,380 million tonnes in September, the association added.
On the demand side, the association noted an 85,000-tonne increase in consumption to 2,456 million tonnes during the same reference period.
Furthermore, ANRPC expects total demand to increase at a rate of 2.3% to 14,786 million tonnes, considerably lower than a 3.7% growth estimate to 14,972 million tonnes reported in July.
In August, demand edged lower from 1,216 million tonnes in July to 1,189 million tonnes, said ANRPC.
The association linked the weaker figure mainly to a "lower-than-expected" demand from non-ANRPC members.
Despite a slight improvement in demand from China, India's consumption rate fell during the month of August, as the country reported a 0.2 point lower PMI at 56.4.
"The global automotive outlook will be bearish as estimated by Moody due to the high cost of living," said the ANRPC report.
Salary increases, it went on to say, cannot offset higher vehicle prices due to costlier production along the entire supply chain amid the interest rates hikes.
However, the association said the higher cost of living would not entirely stop the automotive industry, especially the domestic markets in China and India, which are two major NR consuming countries.
India's automotive industry has outperformed the global outlook as predicted by Moody, reporting a 26.4% year-on-year increase in new car registration figures in August.
In addition, ANRPC said, the stimulus packages by government of China could help the recovery in rubber industry.