Tatneft expands scope of Kazakh tire project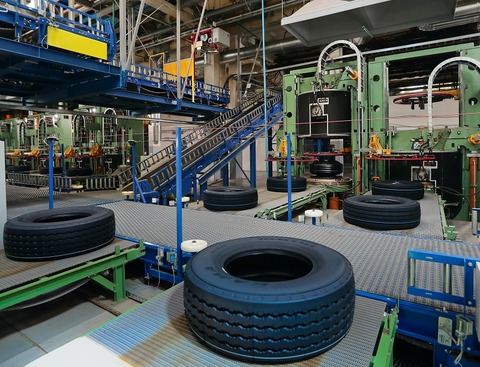 Future phases to include manufacture of rubber products, farm tires
Saran, Kazakhstan – Tatneft has expanded the scope of its currently underway KamaTyresKZ tire project in Kazakhstan to include rubber products and farm tires in the future, the company has announced.
"We plan to begin the second stage of the project to manufacture of rubber products such as including conveyors and conveyor belts," said Tatneft general director Nail Maganov during a 5 Oct tour by Kazakh president Kassym-Jomart Tokaev.
A third phase, he went on to say, will be added to product tires for agricultural machinery.
Set for completion by the end of the year, the KamaTyresKZ LLP greenfield tire project in Saran, is a joint venture between Russia's Tatneft and Kazakhstan's AllurTyres LLP.
According to Tatneft, currently, equipment is being installed at the facility and preparations are being made for commissioning.
The facility will manufacture 3 million passenger and light vehicle tires, between 15 and 22 inches, as well as 500,000 truck tires a year. The plant will ramp up to full capacity by 2024, according to Tatneft.
The factory, which is expected create more than 1,100 jobs, will primarily supply tires to the Russian, Kazakh and central Asian markets.