Huebner opening "ultra-modern" elastomer compounding plant in Hungary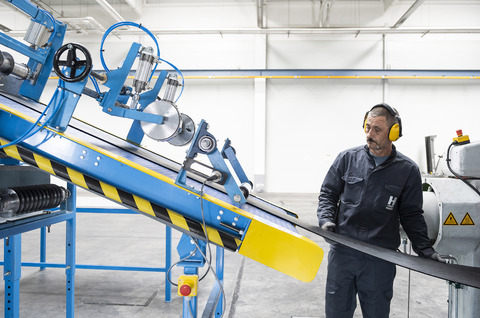 Second Hungarian facility to offer products with improved fire protection properties
Nyíregyháza, Hungary – The Hueber Group is set to commission a new elastomer compounding plant at its facility in Nyíregyháza, in northeastern Hungary, it was announced 29 Sept.
The new plant, said Huebner in a statement, is "one of the most modern compounding plants for elastomer products" and offers "high-quality products with even better quality in terms of special fire protection properties."
The German group said it had to rebuild and modernise the Nyíregyháza facility for the compounding unit, but did not provide further details on the cost of the project or the production capacity.
Huebner also plans to relocate the production of rubber compounds for the classic Hübner seals from subsidiary Palotás-Mix Kft. (P-Mix), in Kemeneshőgyész, to the site.
"With the new compounding plant, we now have shorter transport routes and faster reaction times for our customers," said Huebner General Manager Ingolf Cedra
"With the latest technology at the new plant we will be obtaining the best possible material characteristics for compounds using our own recipes and formulations, which we process on-site for elastomer extrusions," he added.
According to Cedra, Huebner has carried out "rigorous and detailed laboratory analyses and product testing" to achieve the desired material quality.
In addition, the new unit features a modern air dust filter technology and has been designed to produce compounds with minimal resources and sustainability.
With the new plant, Huebner expects energy consumption of the site to be reduced by 30% and water consumption by 50%.
The "fully digitalised" facility can also be controlled remotely from Huebner's headquarters in Kassel, Germany, to enable flexible production and delivery.
In addition to the compounding unit, the Nyíregyháza site also features new laboratory facilities and has been designed for further expansions in the future.