Sumitomo Rubber recalls Falken tires due to faulty compound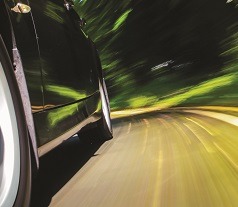 Inadequate sulphur level in tread base compound prevented 'proper curing'
Washington – Sumitomo Rubber USA is recalling nearly 6,000 Falken Pro G5 CSV touring tires in the US due to manufacturing defect.
In a recall announcement 14 Sept, the US National Highway Traffic Safety Administration (NHTSA) said an inadequate sulphur level in the tread base compound prevented the proper curing of the tires.
As a result, an interfacial detachment may occur between the tread base and the tread cap due to incomplete curing of tread base rubber, said the safety recall report.
The tires were built during the week of 28 Feb – 5 March this year, at Sumitomo's plant in Tonawanda, New York.
The tread, said the report, "may chunk or separate from the tire".
"If the tread separation occurs in a manner that affects vehicle stability, there may be an increased risk of a crash," it added.