Compounders on a roll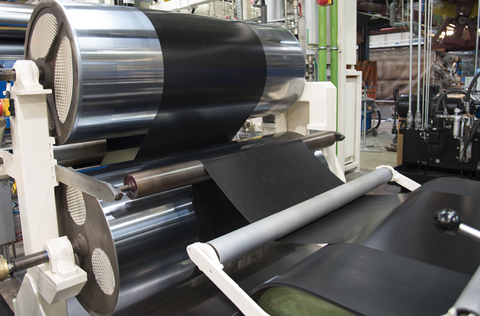 Strong sales growth but uncertainty over what lies ahead for custom compounding sector
European custom compounders registered a strong performance for last year building further on a solid recovery from the impact of the Covid pandemic, ERJ's 2022 survey of the sector shows.
Sales among the top 10 companies, that provided revenue figures for the survey both this year and last, increased by 20.1% to Ä15,336 million. There was a similarly significant year-on-year increase of 18.6% when sales figures from mega-player Hexpol are removed from the set.
The growth is sales recorded in this year's ERJ Compounding Survey is in marked contrast to a year ago, when respondents reported a decline of around 10% due to the business impact of the pandemic.
This year's strong, positive trend was also reflected in respondents' ratings of current growth prospects for the compounds market in terms of country/region, elastomer-type and end-use market.
Asked to rate growth prospects in their main regional markets – between 5 (high growth) and 1 (decline) – compounders gave and average rating of 3.25, compared to the prior-year 2.71 – largely reflecting greatly improved market sentiment towards Benelux, Spain, Sweden, Turkey and the UK.
There were, however, exceptions to the positive trend, most notably Germany, perhaps reflecting concerns over the impact of the war in Ukraine on the country's near-term economic prospects.
There was a similarly significant improvement in respondents' ratings of market prospects by materials-type, with an average rating of 3.51 compared to 2.92 in last year's ERJ survey.
Respondents to the annual poll, carried out between April and June, were particularly upbeat about application areas involving the use of speciality materials, such as HNBR, silicones and fluoropolymers – though EPDM, scored highest at 4.50. In separate comments for the survey, some compounders also noted particularly high demand for ACM/AEM copolymers.
In terms of end-use market, an important marker is always the automotive industry, not least this year with so many suppliers hoping to see the back of microchip shortages which have severely restricted vehicle production.
This year's ERJ's survey suggests that an end to the long-running crisis could be in sight, with optimism among rubber compounders lifting to 3.18, compared to 2.51 in 2021.
Another significant factor, however, is the increasing amount of R&D work going on at many rubber compounders to support the automotive industry's transition to electric vehicles.
Elsewhere, it was less than surprising to see a major recovery in confidence among compounders doing business with the oil & gas sector – showing that, some companies are actually benefitting from the current spike in energy prices and expect that situation to continue over the coming months at least.
The highest rating for an end-use market sector went to the new tire market, at 4.57. While the scoring was from a relatively small number of survey respondents, it reflects the current strength of the replacement market and optimism going forward.
Supply-chain concerns
Despite the growth in sales and strong demand outlook across most market sectors, optimism among European compounders was tempered by concerns over material costs and continuing supply-chain difficulties.
"Supply-chain problems, logistics costs, energy costs and issues with shortages in some materials, including EPDM and AEM, have all affected the material and production cost of rubber compounding," said one survey participant.
Likewise, another respondent described a "very difficult supply situation in general and particularly for specialty elastomers like FKM, HNBR, AEM."
But, despite the difficult market environment, rubber compounders remain in bullish mood, comments supplied for the ERJ survey suggest.
Swedish group Hexpol, for instance, noted that the company had achieved its best ever sales in 2021, adding "we want to continue to be the compounder of choice and development partner for the industry."
Another major player, SPC Europe Ltd reported plans to increase capacity, primarily in its UK operations, in 2022/2023 – while also commenting that "on-going raw material allocations, and continuing price increases, continue to dominate the compounding sector."
Other rubber compounders in expansion mode include Wales-based Clwyd Compounders, which is planning to expand its laboratory capabilities and Israel's TGL, which is to "increase activity for aerospace & military applications."
In the recycling area, Dutch specialist DRI, meanwhile, reported plans for "expanding USA manufacturing footprint for rubber compounds and finished product manufacturing."
The Dutch company also aims to achieve an "increased share of closed-loop toll-manufacturing for tire plants, consolidate commodities and continue to expand finished products."
DRI added that its circular model is moving the company further into a "fully backward integrated finished products manufacturer, where it upcycles rubber waste and by-products from the tire industry in the regions."
Pressure on processors
This year's survey attracted comments from a number of processors regarding the challenges of securing elastomer/rubber compounds – both reliably and at competitive prices – amid the current supply-chain difficulties.
Describing the response from compounders as "patchy", one processor, who preferred not to be identified, called for a "far more customer-centric approach" from compounder's particularly for work around new-product development.
"This can only happen with a rapid turnaround of several recipes so that they can be tested, a selection made and progressed to production trials," he stated. "Without adequate technical development support, it is difficult to generate new business."
Another comment from the market, described the last 12 months as "particularly challenging with respect to raw material shortages. We have found ourselves sourcing raw materials ourselves and alerting compounders."
One company reported obtaining several quotes from India for compounds but found it a "myth" that cheaper compounds are available from there: "They supply masterbatch at a higher price than UK mixed & delivered stock.
"Compounding is a domestic business, and the supply/demand dynamics reflect this," concluded the processor – adding, though, that the company does buy specialist compounds, such as HNBR and FKM, from overseas.