Rubber futures in the doldrums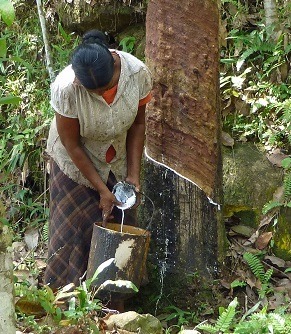 JPX reports "no clear market direction, keeping many traders on the side-line."
Tokyo - Natural rubber futures markets presented a flat picture during the trading week to 12 Aug, the Japanese JPX has reported.
For instance, futures closed slightly higher on the Osaka OSE but marginally lower on Singapore's SICOM exchange, according to JPX's latest weekly report.
Marginal change was also the order of the week in China, with both the SHFE and INE recording slight pick-ups in rubber futures pricing.
JPX linked the pattern to a marked drop in trading volumes across all exchanges, comentting: "there looked to be no clear market direction, [keeping] many traders on the side-line."
The report went on to note 'some signs of easing in rubber supply conditions', as well as Bridgestone's $27-million investment in south-east Asia rubber plantations through to 2030.