Evonik launches sustainable 'liquid polybutadiene' range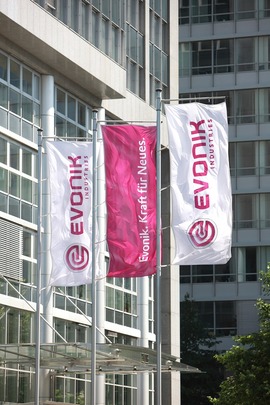 Also for rubber & tire application, Polyvest eCO reduces use of fossil raw materials by 99.9%
Marl, Germany – Evonik Industries AG has launched a new range of almost entirely sustainable liquid polybutadienes, certified by the International Sustainability & Carbon Certification (ISCC).
The Polyvest eCO range is manufactured from "sustainably produced butadiene… which has been shown to reduce the use of fossil raw materials by up to 99.9%," said Evonik in a statement 22 June.
According to its website, the fossil-based feedstock is replaced by alternative raw materials including bio-based agricultural sources, bio-waste driven materials and circular feedstock.
The new grades, according to the German chemicals group, have "identical physiochemical properties" to the fossil-based products and can be used as a drop-in replacement.
"The biggest advantage for our customers is that it is not necessary to adapt their existing formulations," said Dr Sara Liébana Viñas, head of technical marketing for reactive sealants.
"There is almost no easier way for our customers to reduce CO2 emissions."
Based on their characteristic microstructure, all Polyvest grades exhibit an "excellent reactivity" and could be used for abroad field of applications in the automotive industry or in tire & rubber compounds, Liébana Viñas added.
Evonik manufactures the liquid polybutadienes at its ISCC Plus certified production facility in Marl.
With the eCO range, Evonik said it is meeting the needs of "an increasingly sustainable market".
"The demand for efficient and environmentally friendly products is constantly increasing," said Dr Jürgen Herwig, responsible for the Polyvest business.
"With the development of Polyvest eCO, we are supporting the transition to a circular and bioeconomy," he added.