DKT: Engel seals cost savings for moulders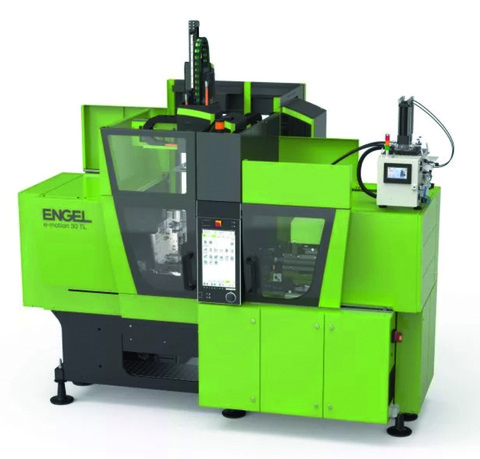 Equipment for moulding seals, O-rings and precision parts can mitigate impact of rising raw materials and energy costs
Nuremberg, Germany – Engel is presenting equipment for moulding seals, O-rings and precision parts and highlighting technologies that can mitigate the impact of rising raw material and energy prices.
Stand features include the production of O-rings from silicone (HTV), using a 102-cavity mould on a servo-hydraulic horizontal flexseal machine with screw injection unit for small shot volumes.
A specially designed roto feeder feeds in the solid silicone continuously, avoiding inclusions and keeping the pressure constant, while a counter-rotating screw further increases process stability.
To enhance energy efficiency, a servo hydraulic drive on the flexseal machines ensures that motors are only active when the machine is moving, while during heating phases the drives are stationary.
Also on the stand, is an all-electric e-motion machine producing ultra-small precision components with an individual part weight of 0.0013 grammes on a valve-gated cold runner mould with 32 cavities.
A new LSR micro-injection unit, precision plasticising pump, camera system for QC and linear robot support the automated precision production of micro-parts, such as those used in the medical and electronics industries.
Another Engel exhibit is a tiebar-less machine manufacturing LSR diaphragms with a total shot weight of 18.4 grammes using a 16-cavity mould – showcasing the small footprint, lower energy consumption and simplified robotic automation of the system.
Energy- and resource-saving features also include iQ weight control for the production of the precision micro-parts and diaphragms, as displayed live on the control panels of the injection moulding machines.