Toyo Tire revises up financial outlook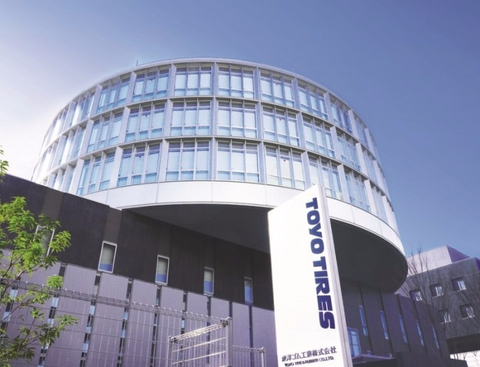 Buoyant tire demand, particularly in America, to drive growth
Hyogo, Japan – Toyo Tire has revised up its financial forecast for the 2022 financial year despite what it described as 'severe business environment'.
In a statement 12 May, the tire maker said it had increase revenue forecast for the year from Yen455 billion (€3.3 billion) announced in February to Yen485 billion for the year.
The Japanese group also expects operating income to come in at Yen50 billion, 12.4% higher than the earlier estimate of Yen44.5 billion.
Toyo said it was making the upward revision despite severe business environment, affected by soaring raw material prices and a raise in ocean freight.
The operating income forecast, it added, was revised up due to buoyant tire demand, especially in the North American market.
The group's ordinary income forecast was also revised up 18.8% to Yen53 billion, helped by the increased operating income forecast and exchange gains backed by the yen's rapid depreciation.
For the first quarter of 2022, Toyo reported a 27% increase in operating income to Yen16 billion on 16% higher sales of Yen101 billion.
The growth was mainly driven by the group's Tire Business Unit, which posted net sales of Yen91.6 billion, up 17.8% from last year. The segment operating income grew 26.4% to Yen16.6 billion for the three months to end of March.
Toyo's Automotive Parts Business Unit posted an operating loss of Yen494 million, on 1.8% higher sales of Yen10 billion.