Yokohama profits down as costs overshadow higher sales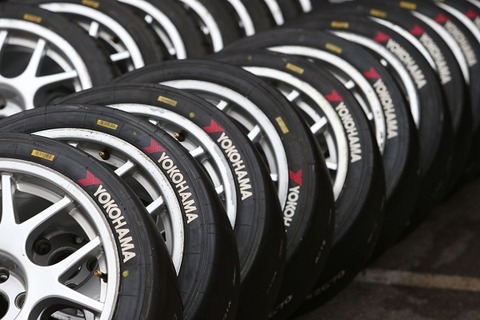 Tire price increases in North America drive up revenue
Tokyo – Yokohama Rubber Co. has seen its first quarter operating profit decline significantly due mainly to the ongoing materials and logistics crisis and the effects of the Covid pandemic.
The Japanese tire maker reported a 62.7% year-on-year drop in operating profit to Yen13.5 billion (€100 million), on 28.4% higher sales of Yen185.6 billion, YRC announced 13 May. Business profit (operating income) fell 2.5% to Yen13.7 billion.
The revenue, Yokohama Rubber said, was the highest first quarter sales on record, due mainly to price increases for tires in North America and in other markets.
Furthermore, the weakening of the yen against the dollar and the euro contributed to higher sales.
Business profit declined despite the sales growth due to higher costs of raw materials and logistics, global supply chain disruptions and challenges presented by Covid.
The tires segment increased revenue 31% to Yen163 billion while business profit rose 10% to Yen14 billion.
Both OE and replacement sales rose during the quarter, with North America, Japan and India posting strong growth in the replacement market.
The gains also included strong growth by the Yokohama off-highway tires (YOHT), which now bundles the group's heavy tires production and Alliance Tire Group (ATG).
Here, Yokohama saw sales grow 61% to Yen36 billion and business profit rise 54% to Yen5.3 billion.
In Yokohama Rubber's MB (Multiple Business) segment, sales revenue increased to Yen20.4 billion, up from Yen18.7 billion last year.
The unit, however reported a loss of Yen242 million, against last year's Yen1 billion business profit.
This, Yokohama said, was due to the rising raw material costs and a tight labour market in the US. Sales revenue in hose & couplings rose in Japan and overseas, led by strong sales of hoses for construction equipment.
Yokohama Rubber also posted growth in sales revenue in industrial materials, despite weakening demand for marine products. The unit, in particular, saw an increase in the sales of conveyor belts in Japan and a recovery in demand in the commercial aircraft sector.
Yokohama Rubber maintained its financial forecast for the year 2022, which anticipates operating profit to reach Yen58.5 billion, business profit to come in at Yen60.0 billion, and sales revenue to reach Yen750.0 billion.