German rubber & plastics machinery industry lowers forecast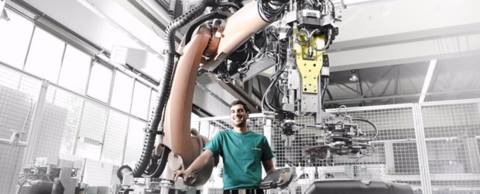 Order intake for the first quarter of the year 'falls significantly'
Frankfurt, Germany – The German rubber & plastics processing machinery makers expect a less strong growth than previously expected, due mainly to the ongoing materials crisis.
First quarter order intake within the industry fell 27% compared to last year and turnover for the period grew 3% year-on-year, announced the German mechanical engineering association VDMA 16 May.
The decline, said VDMA, was due partly to the base effect, as the first quarter of 2021 was exceptionally good due to high demand from the packaging and medical sectors.
The other factor at play, it said, is that it is becoming increasingly difficult for companies to quickly process the high number of pre-orders and convert them into sales.
"First and foremost, there is the poor availability of materials," explained Thorsten Kuehmann, managing director of the VDMA plastics and rubber machinery association.
In addition, Kuehmann said the war in Ukraine, the zero-covid policy in China, and issues and uncertainty in the market have affected the business.
As a result, VDMA has lowered its original forecast of 5% to 10% growth for 2022 to just 0% to 2%.
"Due to the ongoing developments on the procurement market, we only expect a sideways movement or, in the best case, a slight increase in turnover for 2022," Kueman added.