EU court annuls China truck and bus tire duties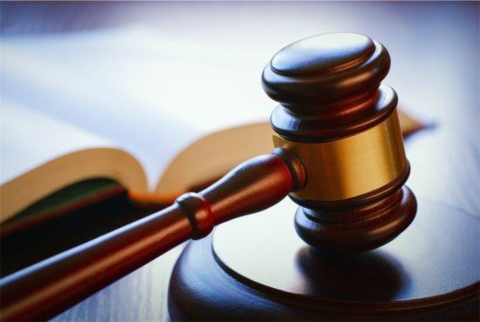 The European Commission has until 14 July to appeal against the ruling
Luxembourg – The European General Court has ruled that the European Commission's anti-dumping and countervailing duties imposed on imports of truck and bus tires from China must be annulled.
In a ruling 4 May, the court found that the European Commission had failed to carry out fair price comparison in its calculation of price undercutting.
The court rejected the commission's arguments that certain pleas concerning breaches of procedural rights were inadmissible.
The case was brought by the China Rubber Industry Association (CRIA) and China Chamber of Commerce of Metals, Minerals & Chemicals Importers & Exporters (CCCMC) in early 2019.
This followed the European Commission's decision to impose five-year duties on imports of new and retreaded Chinese truck and bus tires.
Speaking to ERJ, an industry source, who preferred to remain anonomous, said the European Commission has until 14 July to appeal against the ruling.
Asked about the impact of the ruling on the EU tire and retreading industries, the source said "it is too early to have an opinion, not knowing which step will be taken [by the EC].
"We had seen already that the imports were being sourced from other countries, in the meantime."
Company

Definitive anti-dumping duty

Definitive countervailing duty

Xingyuan Tire Group Ltd, Co.; Guangrao Xinhongyuan Tyre Co., Ltd (together, 'the Xingyuan Group')

4.48

57.28

Giti Tire (Anhui) Company Ltd; Giti Tire (Fujian) Company Ltd; Giti Tire (Hualin) Company Ltd; Giti Tire (Yinchuan) Company, Ltd (together, 'the Giti Group')

36.89

11.07

Aeolus Tyre Co., Ltd; Aeolus Tyre (Taiyuan) Co., Ltd; Qingdao Yellow Sea Rubber Co., Ltd; Pirelli Tyre Co., Ltd (together, 'the Aeolus Group')

0.37

49.07

Chongqing Hankook Tire Co., Ltd; Jiangsu Hankook Tire Co., Ltd (together, 'the Hankook Group')

38.98

3.75

Other companies cooperating in both the anti-subsidy and the anti-dumping investigations, listed in Annexes I to the contested regulations

21.62

27.69

Other companies cooperating in the anti-dumping investigation but not the anti-subsidy investigation, listed in Annexes II to the contested regulations

0

57.28

All other companies

4.48

57.28

EC's applicable duties, expressed in € per unit of product concerned (source: European General Court)