Q&A: Audi foundation on filtering out tire-wear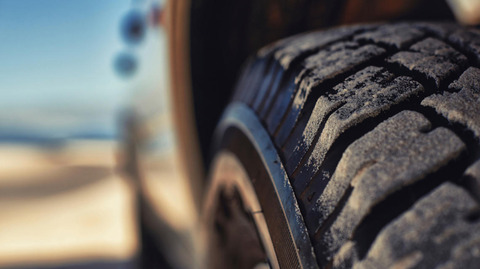 Audi Environmental Foundation (AEF) recently announced its UrbanFilter project to develop filters to prevent tire & road wear particles (TRWPs) being transferred via urban runoff and sewer systems into the environment.
An estimated 110 kilotonnes/year of TRWPs end up on Germany's streets in the form of 'microplastics', which can be washed by the rain via runoffs and sewers into the soil, rivers, and oceans.
As well as car tires, bicycle tires, skateboard wheels and even shoe soles produce these fine particles that are potentially harmful to the environment, noted the Audi agency.
In this Q&A, we ask Audi Environmental Foundation, about its views on the issue of tire-wear for the automotive manufacturing industry and the potential significance of innovative approaches such as UrbanFilter:
ERJ: Is there any recent news from the UrbanFilter project? – Audi Environmental Foundation and partners must be collecting some really interesting data from the sediment filter trials
AEF: TU Berlin is actually testing selected filter modules and various module combinations under defined conditions at a special test stand for road run off at the department of Urban Water Management of TU Berlin.
As test substances TU Berlin uses real road dust as well as cigarette filters, tire powder, and plastic fragments from consumer products. The focus of the filter module testing is assess their advantages and disadvantages in different urban hot spots.
The first results from the test stand with modules which are developed to be implemented in the gully are very promising in terms of TSS (total suspended solids) reduction. We are currently still in the research phase, so it's too early to derive any conclusions from this. The first modules will be tested in situ in 2022 in Berlin.
ERJ: Why is Audi focusing on the issue of tire-wear particles – is the UrbanFilter project a one-off or part of a wider strategic focus on concerns over 'microplastics' reaching water courses and marine environments?
AEF: Please be aware that this is a project of the Audi Environmental Foundation, not Audi AG. The Audi Environmental Foundation was established in 2009 by AudiAG as a 100% subsidiary and is part of the company's social and environmental commitment.
The foundation supports several projects that focus on macro and microplastics. Urban Filter is one of them, we also teamed up with Clear Rivers from the Netherlands to construct litter traps, and also BABOR and everwave for a cleanup at the Danube.
The Audi Environmental Foundation also makes people aware of the litter problem in the environment by organising regular litter-pickup events, for instance.
ERJ: Are any tire manufacturers or external tire industry experts involved in the project?
AEF: No, this is a research project with the Technical University Berlin, Institute of Civil Engineering, Department of Urban Water Management. TU Berlin is partnering individually with external experts to efficiently develop filter module prototypes or to get support in real life testing.
ERJ: How much of a priority is tire-wear for Audi when it comes to developing and selecting tires for its vehicles, and why?
AEF: We are constantly working on improving our vehicles.
ERJ: Is Audirunning any other interesting projects that focus on reducing the impact of tires on the environment?
AEF: The causes and mechanisms of action of tire and road wear have not yet been fully scientifically clarified or quantified. We are in ongoing exchange with the tire/rubber industry and its institutions.
Audi is part of a research project of the EU Commission, where microplastics are examined (low particle emissions and low noise tires – LEON-T). We focus on tires with optimised rolling resistance as they bring less energy consumption and less wear and tear.
ERJ: What does Audi see as the main drivers to improving the sustainability of tires, and also the main challenges?
AEF: Sustainability, quality, costs and innovation are equally important to us. When it comes to tires, key factors are rolling resistance, (rolling) noise, safety, grip.
ERJ: Finally, can you comment on how the tire industry can do more to help Audi achieve its sustainability goals?
AEF: Many partners have an influence on the question of how microplastics are created – therefore it is clear that many partners also have to join forces and work on the solution.
These joint efforts include, for example: participation in research such as the RAU 'tire wear in the environment' projects; and exchange at EU level around the TRWP 'industry research and politics exchange ideas' platform.
ERJ: Thank you