Sustainability driving new alliances in rubber industry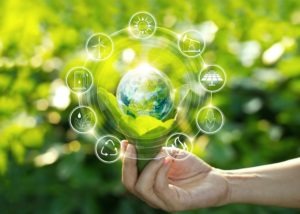 Environmental challenges are creating a new spirit of openness among manufacturers, suppliers and service providers in the global rubber industry
The need to hit ambitious zero-carbon and related sustainability targets over the coming decades is generating an openness to cooperation and new alliances in the tire & rubber manufacturing sector.
By 2050, many major tire makers have committed to using 100% sustainably produced materials in their tire products and achieve complete climate neutrality along the entire value chain.
In meeting such goals, manufacturers will first & foremost have to address the fact that 1.6 billion end-of-life tires (ELTs), equivalent to 26 million tonnes of scrap material, are discarded worldwide each year.
This global issue has prompted Michelin and Bridgestone to issue a joint 'call-to-action' to drive up recycling rates by "enriching the recycling ecosystem" for ELTs and promoting a circular economy within the rubber industry.
A particular focus for the world's two largest tire companies is to increase the use of recovered carbon black (rCB) from ELTs in new tires.
Under their joint initiative, Bridgestone and Michelin have set up a website as a communications platform to promote the role of rCB in delivering a 'safer, cleaner and more sustainable mobility.'
This, they say, will require removing 'significant barriers' in the way of achieving material circularity at a scale that is necessary to realise a cleaner mobility.
Using rCB in new tires is claimed to cut CO2 emissions from carbon black production by 85% compared to virgin materials. It is also estimated that that less than 1% of all carbon black used in new tire production globally is recovered.
Increasing rCB utilisation by substituting 10% of virgin carbon black would reduce CO2 emissions globally by up 2 million tonnes annually, the tire makers went on to claim.
Bridgestone and Michelin will next publish a white paper showing the "preferred characteristics" for rCB use in tires, while also addressing issues around current limitations on its wider adoption.
They also hope to engage with stakeholders across the value-chain to create "a needed dialogue about utilisation of recovered carbon black material across the tire and rubber value chain."
In a 'call for action', Bridgestone and Michelin both emphasised that they remain "competitors who each have their own unique perspective concerning investment."
Supply-chain links
Elsewhere, new partnerships are emerging in response to the heightened need to ensure greater transparency and sustainability in the natural rubber (NR) supply-chain.
Continental, for instance, is building up efforts to procure all materials from "responsible sources", including working with partners to enhance traceability across the NR value chain.
As part of this drive, the German tire maker will handle some of its NR purchasing activity via the HeveaConnect digital trading platform, which is designed to validate key aspects of a sustainable supply-chain and ensure compliance.
As well as average selling prices, HeveaConnect dashboards display standardised information on quality, traceability and compliance with social and environmental standards.
"HeveaConnect shows how digital platforms enable solid analyses of complex supply chains as well as their targeted management," said Dr. Andrea Appel, head of purchasing at Continental's Tires business area.
"Ecological, social and financial risks are made equally transparent for all market participants. Targeted additional offers provide attractive incentives for producers to act sustainably," she added.
Among other features, HeveaConnect makes it possible to integrate information on the platform that results from risk analyses carried out by Rubberway - a joint venture between Continental and Michelin.
Rubberway analyses entire supply chains in the NR sector according to a points system, and thus assesses sustainability risks for suppliers and their subcontractors.
South Korean tire maker Hankook Tire is, meanwhile, taking part in a project that uses blockchain traceability technology for NR.
Organised by Japanese trading company Itochu Corp., Project Tree, also involves Indonesian NR processing company, PT Aneka Bumi Pratama. The project uses a smartphone app to record information such as date and location of NR transactions.
Through this project, which was launched two years ago, NR produced from outside of conservation areas can be supplied to Hankook.
In addition, smallholders without smartphones or bank accounts will be provided with farm tools, fertilisers, and training for better productivity and sustainable practices as well as cash incentives which will be paid out "under close supervision."
As part of the initiative, Hankook said it would distribute tires manufactured through the project in the UK market, via Kwik Fit and Stapletons. Part of the tire sales will go to fund incentives for upstream stakeholders such as smallholders, collectors and local dealers "who cooperate to record their transactions and ensure traceability."
In another innovative sustainability-led partnership, Cabot Corp. has formed a new partnership with IFF Health and Biosciences – formerly DuPont's nutrition and biosciences arm – to advance bio-based rubber reinforcement materials.
The partners aim to develop and commercialise applications for IFF's Nuvolve engineered polysaccharide materials.
Over the last year, Cabot and IFF have explored the development of "highly sustainable rubber reinforcing additives" based on the bio-substance, which is made by enzymatic polymerisation of "sustainable" sugar beet.
The engineered polysaccharide will be used as a rubber reinforcing material to be blended with Cabot's reinforcing carbons, with the US company citing potential applications in tires, belts, hoses, gaskets and automotive weatherstrip.
The collaboration will "test and develop bio-based additives as a complement to reinforcing carbons in rubber products," said Dr Fred Rumpf, senior R&D director, reinforcement materials segment, at Cabot.