Michelin produces last tire at Ballymena plant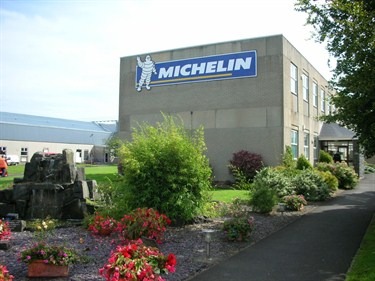 Ballymena, Northern Ireland –Michelin produced its final ever tire last week at its plant in Ballymena Northern Ireland, according to local media reports confirmed by a company spokesman.
The truck & bus tire plant is scheduled to officially close on 30 June, but production wound up on 25 April with the last tire finished on the following day.
Michelin announced the closure of the Ballymena factory In November 2015 with the loss of 860 jobs. The decision was linked to rising energy costs and falling demand for truck tires in Europe.
The unit, which had been in operation since 1969, is to be turned into an enterprise park comprising manufacturing, office and warehouse space.
As of March, Michelin said that 449 of the Ballymena workers had already found new employment, been relocated to other Michelin sites or have retired.