Conti revises down Rubber Group earnings outlook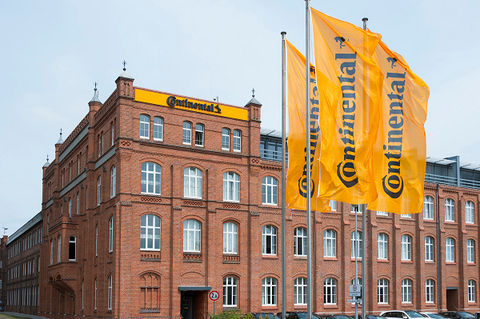 Hanover, Germany – Continental AG expects exchange rate and inventory valuation effects to impact its earnings by around €150 million in the first half of 2018, with its tire business primarily affected.
In an 18 April statement, the German technology group said the adjusted operating results (adjusted EBIT) for the first quarter of 2018 in the Rubber Group would be about €100 million lower than the same period in 2017.
Conti did offer further details on the decision, but said it does not expect to compensate for the negative effects in the Rubber Group over the course of the year.
The company is therefore adjusting EBIT margin of the Rubber Group from about 15% to more than 14% for this year.
Corporation-wide, this also results in a decrease in the forecast of the adjusted EBIT margin from about 10.5% to more than 10%.
Conti said all other elements of the outlook it published on 8 March remain unchanged.
The company will publish consolidated sales and EBIT data for the first quarter of 2018 on 27 April.