Freudenberg opens digital learning training centre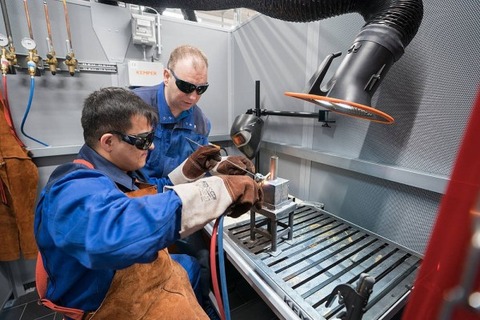 Weinheim, Germany – The Freudenberg Group has invested more than €8.5 million in the construction of a new training centre at its Weinheim site, the German company has announced.
The facility is to provide interdisciplinary training courses for the job market of the future, with robots, 3D printers and autonomous cars simplifying the production process and logistics.
"We want to offer trainees a modern learning environment to get them ready for the digital workplace of tomorrow," explained Tilman Krauch, a member of the Freudenberg Group board of management.
At the new centre, trainees learn using "a high-tech, fully automated four-module training system", which replicates a complete miniature production line.
In addition to learning to work with smart machinery, trainees will write programmes for computer-controlled production facilities and operate them using design and production software.
According to Freudenberg, programming expertise is becoming increasingly important in many apprenticeships and degree courses.
This, it said, means that controlling modern processes will be an integral part of training and education in the future.