Michelin working on future of Roanne plant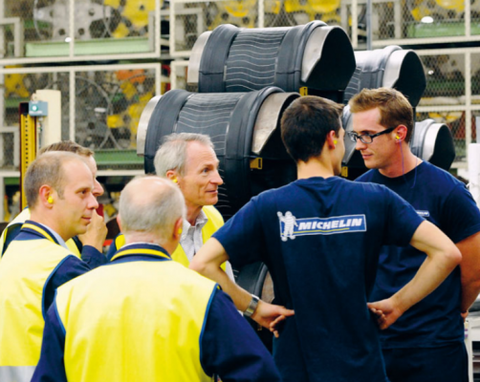 Clermont-Ferrand, France – Groupe Michelin is progressing a project to secure the future its plant in Roanne, France, as it moves to complete a previously announced upgrade of the facility.
The French tire group is continuing to deploy an agreement from 2015 to secure the future of the unit about 80km west of Clermont-Ferrand, reported CEO Dominique Senard.
Michelin is focused on making the facility "more competitive," Senard said in an interview published in Michelin's 2017 annual report. He added that a similar model had been rolled out at the group's La Roche-sur-Yon and Vannes plants.
Senard did not further elaborate on the model deployed at other French plants. However the group's 2016 report said it involved all stakeholders "in a search for future-facing solutions, calling for both responsiveness measures and significant capital investments."
According to French press, Michelin's project is based on an agreement to invest €80-100 million between 2015-2019 to save the Roanne factory from possible closure.
The investments include the installation of machinery using C3M automated production process to support the manufacture a tire from start to finish.
"The plant will refocus on high-end products, from 18 to 23 inches," Les Echos said back in 2015, adding that the high value-added niche will replace the 17-inch.
According to the report, Roanne, alongside the Gravanches plant, should be one of two European sites labelled ultra-high performance by 2019.