Ford, Seat, Audi and BMW gain sales in UK market down 3%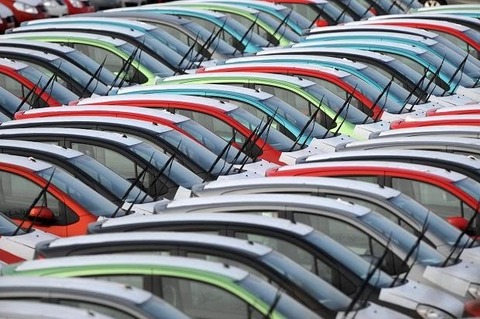 London – Ford, Seat, Audi and BMW were among the few automakers that saw sales growth in a UK market which fell 2.8% in February, the eleventh successive monthly decline.
Registrations dropped to 80,805 as weak consumer confidence and uncertainty over the future of diesel hit sales, industry association SMMT said in a statement.
Ford sales leapt 22% while Seat saw sales rise 36%. Audi's volume jumped 17% and BMW registrations increased 10% while rival Mercedes-Benz sales slipped 0.1%.
Nissan registrations plunged 54%, while Renault's volume fell 37%.
PSA Group's newly acquired Vauxhall brand fell 22%. Other losers included Peugeot, whose registrations fell 6%, and VW brand, whose sales slipped 4%. Mini sales were down 13% and Toyota registrations also fell 13%.
The Ford Fiesta remained the UK's best-selling car last month, followed by the previous No. 1, the Volkswagen Golf. The Ford Focus was in third position.
Sales of diesel cars fell 24% to 28,317, giving diesels a market share of 35%, down from 44.5% the year before.
Registrations of gasoline cars rose 14% to 48,941, giving them a market share of 60.6%, up from 51.5 the year before.
Demand fell 30% among business customers, 2.5% for fleet buyers and 2% from private customers, the SMMT said.
In 2017, UK sales recorded their biggest drop in eight years, falling 5.7% to 2.54 million, as uncertainty over changes in diesel policy and weaker consumer confidence following the Brexit vote hit demand, the SMMT has said.
The UK's decline contrasted with sales rises in other big European markets last month. Sales in Germany were up 7% and increased 4% in France. Spanish registrations jumped 13%, but volume in Italy dropped 1%.