Linglong to supply technology to Iran tire plant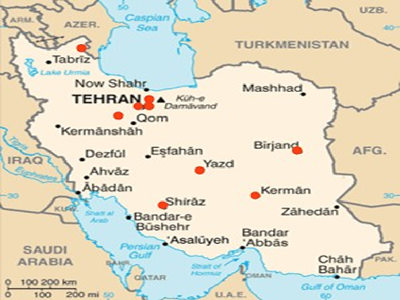 Tehran – China's Shandong Linglong Tire Co. Ltd (Linglong) has signed an agreement to supply tire building technology and engineering to a greenfield production plant in Iran, according to a senior official there.
Speaking to ERJ, Massoud Mohammadi, CEO of Arya Hamoon Tire Co. said Linglong is expected to provide production technology for the project, which is being built by local contractor Sabir in south eastern Iran.
"The company [Linglong] will most likely supply the technology for the production of the agreed 50 sizes of tire," said Mohammadi.
"We are adamant that as the technology supplier, they should also give us the licence too," added the Iranian company boss.
The Iranian side also expects to discuss branding with Linglong in its upcoming negotiations, according to the CEO.
Physical progress of the project is at only 9% despite a ground-breaking staged in March 2016.
However, Mohammadi is optimistic that the company will start trial production within two to three years.
"Production capacity is 3.1m units a year, which will include both passenger car tires and truck and bus tires," commented the CEO.
Of that amount, Hamoon Tire expects to export 30% to neighbouring states.
Mohammadi said that machinery suppliers on the list include European, Chinese and Iranian manufacturers, but did not elaborate further.
Located at the Pakistan-bordering Sistan-Baluchestan province, the plant is being set up in Ramshar Industrial Zone in an area of 50 hectares, and is expected to create 1,400 jobs once completed.
Iran announced plans for the construction of four greenfield tire projects in 2015.
Of those three have materialised and are at early stages of negotiations with technology suppliers.
In January, semi-state-owned EPC contractor Sabir won the €200-million construction deal for Gostaresh Tire Razi Co. (GTRC), being built in the western city of Sanandaj.
Additionally, Nikro Gostaresh Khorramabad Tire Co., is also being built in the western city of Khorramabad.
The fourth project, Zagros Tire Co. in Kermanshah province, however has reportedly been suspended, according to ERJ sources.
The project was being led by investor and entrepreneur Mitra Farzadnia who also runs her own tire cord factory in the western province.