Bridgestone supports research in genetically-modified collaboration with NRGene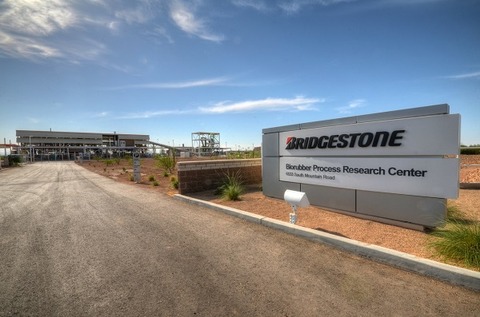 Tokyo - Bridgestone Americas has started a research collaboration with genomic big-data company NRGene to develop new guayale-plant breeds with high yields of natural-rubber, Bridgestone announced 20 Feb.
The partners, it said, aim to sequence and assemble multiple genomes of guayule plants, which are indigenous to the hot, dry environments of the southwestern US and north central Mexico.
Two guayule genomes have already been sequenced and completely assembled, according to the Bridgestone statement.
Physical and genetic maps are also being developed that "will provide a high level of accuracy and efficiency for breeding improvement," the tire maker added.
"We are looking forward to utilizing NRGene's capabilities and experience in agricultural genome analytics to move our guayule breeding program to a new level that will ultimately benefit our customers and society," said Nizar Trigui, chief technology officer, Bridgestone Americas.
"This will quickly bring the most advanced molecular breeding capabilities previously found only in advanced row crops to guayule, an undomesticated species," the CTO added.