Michelin buys 25% stake in New Zealand distributor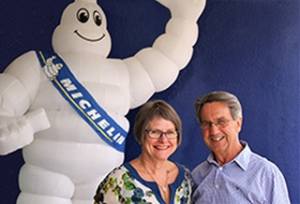 Hamilton, New Zealand — Group Michelin has purchased a 25% stake in Tyreline Distributors Ltd., its designated importer for New Zealand, and an associated distributor, Beau Ideal Ltd. which trades as Beaurepaires.
Both companies are owned by Rushbrooke family, who retain 75% ownership in their businesses.
Financial terms of the deal were not disclosed. Tyreline operates warehouses in Hamilton, Auckland and Christchurch, New Zealand.
Tyreline has been Michelin's distributor in New Zealand since 1998 for earthmover and industrial tires and since 2007 for passenger and truck/bus tires.
Tyreline also operates a retread plant that's been accredited since 2011 to produce Michelin-branded retreads.
The deal "demonstrates Michelin's commitment to the New Zealand market and their confidence in both Tyreline and Beaurepaires as sustainable partners," Grant Rushbrooke said.
Michelin Asia Pacific Director Hock Sen Chan said the companies' long-standing relationship encouraged Michelin's investment.