Yokohama adds indoor on-ice testing facility in Hokkaido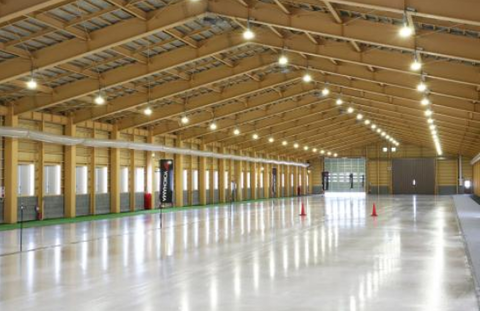 Hokkaido, Japan – Yokohama Rubber Co. has opened an indoor facility to test the on-ice performance of winter tires at its Hokkaido Tire Test Centre.
The site, in Asahikawa city, Hokkaido, started operation on 5 Jan with an inauguration ceremony held 30 Jan, Yokohama announced.
The Hokkaido test centre was opened in 2015 to meet the increasing demand for tire evaluations.
The indoor ice-test site is intended to improve these capabilities as surfaces cannot be influenced by external factors such as weather and temperature.
This, according to Yokohama, will improve the accuracy of test data, allowing for improvement of it tire technology.
With a total of 2,860 square-metres in floor space, the building area of the site is 119 metres in length, 24 metres in width, 8.8 metres in indoor height.
The site can be used for both passenger cars as well as truck and bus tires.