Autonomous technology will "shake up the economics of mobility'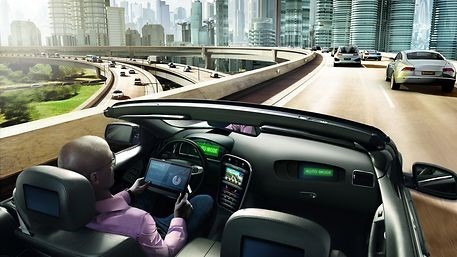 Las Vegas - Autonomous vehicles (AVs) will significantly alter the economics of mobility, Neal Ganguli, automotive supplier consulting leader for Deloitte Consulting LLP has recently forecast.
Currently it costs an average of $1 per mile to operate a personal vehicle in the US, Ganguli told an audience at the AAPEX show, 31 Oct in the US.
AVs can be driven more often and operate under shared usage, so the cost drops to about 67 cents per mile while freeing up driver time.
AVs, meanwhile, could be driven 70,000-75,000 miles a year under shared programmes, Ganguli further noted.
This level of usage, the market analyst forecast, will impact the types of parts, replacement cycles and models for repair and maintenance services.
"There are going to be needs that do not exist today," he said "So the point here is with the vehicle content and the infrastructure around it changing, there's going to be opportunities for this industry to capture."
Some content and parts in vehicles are going to be at risk of commoditisation or even elimination, while other parts will be driven by technology.
Ganguli said volume growth is an uncertainty and so is the impact of disruption.
"We see volume increasing in the future. We do see high disruption from vehicle content driven by new entrants, driven by industry peers like yourselves who are not sitting still and who are making moves to get into these technologies," he told the AAPEX audience.
He said the various automotive aftermarket players will have to figure out ways to reposition their product portfolios to reduce risk and to innovate new services and business models to replace revenue and profit for some of the at-risk segments.
Ganguli predicted growth opportunities in three areas: vehicle content and vehicle production; AV, electric and connected content and software; and aftermarket services, "which we see as the biggest driver for growth in this industry going forward."
Ganguli predicted several trends for the aftermarket:
Transformation of in-vehicle content and service infrastructure as the industry evolves toward electric, connected and autonomous drive;
Higher vehicle utilisation in shared mobility will drive more frequent parts maintenance and replacement and vehicle service needs;
Emergence of new B2B and B2C channels to accommodate new customer groups, accompanied by convergence across channels;
Increased access to end-consumer triggered partnerships across value chains and OEM direct-to-consumer path;
And, creation of new business models and revenue streams related to in-vehicle consumption (i.e. media and diagnostics) as well as infrastructure enabling.