Arlanxeo expanding  chloroprene rubber capacity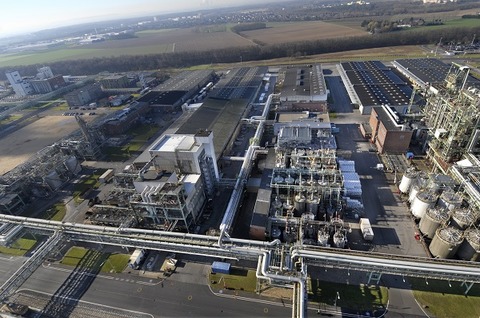 Maastricht, The Netherlands – Arlanxeo is expanding its global chloroprene rubber (CR) production at the site in Dormagen, Germany, the company announced 22 Jan.
Capacity there will be increased to 70 kilotonnes per annum overall that will be available to the market already during the first quarter of 2019, said a 22 Jan release.
Arlanxeo said it is investing "an upper single-digit million" in the expansion project overall.
Starting in the second quarter of 2018, the expansion project will feature the upgrade of a production line with the addition of new higher-capacity reactors.
The aim, said Arlanxeo, is "to optimise existing processes and make its production processes more flexible."
Demand for chloroprene rubbers is growing by about 4% a year, particularly in Asia and especially in Greater China, according to Arlanxeo – a joint venture between Lanxess and Saudi Aramco.
"Strong global demand for our chloroprene rubbers will continue in the coming years," said Stefan Rittmann, head of the Arlanxeo business line that produces CR and managing director of Arlanxeo Deutschland GmbH.
"Products with special properties are in particularly strong demand worldwide. "At the same time, this expansion represents a clear commitment to our biggest German site, Dormagen, from which we serve the global demand," added Rittmann.
Arlanxeo's High Performance Elastomers business unit produces chloroprene rubbers under the Baypren and Baypren ALX brands.
The materials are used in the production of cable sheathing, belts, conveyor belts and wetsuits, as well as in adhesive applications.