Chinese warehouse fire sparks NR price rally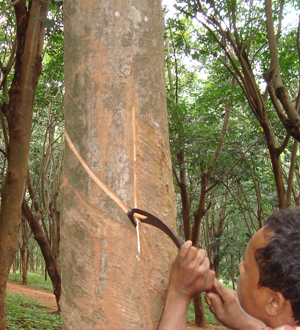 London – A fire at a major natural rubber (NR) storage facility has contributed to a rally in NR prices on the Shanghai Futures Exchange and other Asian markets.
Prices have risen by up to 5%, following a blaze at a rubber warehouse in Huajun Logistics Industrial Park in Qingdao, Shandong in the afternoon of 1 Dec (see report).
About a third of the warehouse's 15,000-square-metre floor area caught fire, said a local government announcement. The flames were extinguished by the next morning and no casualties were reported.
According to Chinese news portal STO.net, the warehouse is used for NR futures settlements and can store up to 30,000 tonnes of the product, worth over €50 million (400 million yuan).
An analysis by Reuters on 5 Dec, said the storage capacity represents about 11% of rubber inventories monitored by SHFE.
Quoting a Nissan Securities manager, the Reuters report said the fire had prompted fresh buying in Shanghai and Tokyo.
However, other factor are likely to be contributing to the NR price rise, not least a recent decision by producing countries to curb exports.
As ERJ reported, International Tripartite Rubber Council (ITRC) members Thailand, Indonesia and Malaysia cut NR exports as of 1 Dec in a bid to counter low prices.
The start of the wintering season, heavy rains in NR producing countries and a weakening yen are also contributing to higher selling prices.