US tire shipments expected to dip slightly in 2017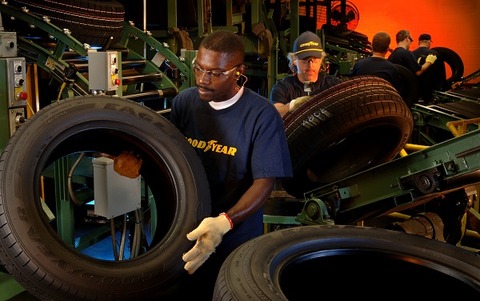 Washington – Total 2017 tire shipments in the US will be 316.8 million, down less than 1% from 2016, according to the US Tire Manufacturers Association.
Original equipment passenger tire shipments will fall 3.4 million or 6.9% to 45.9 million from 2016's 49.3 million, the USTMA said in a 1 Dec. press release.
OE light truck tire sales will rise by 500,000 or 9.9% to 5.4 million, and OE truck tire sales will increase by 500,000 or 9.7% to 9.7 million, it said.
In the replacement sector, passenger tires will inch up by 800,000 or 0.4% to 209.4 million, the USTMA said.
Replacement light truck tires will sag 2% or by 600,000 units to 31.9 million, but replacement truck tires will go up by 700,000 or 3.9% to 19.4 million, it said.