Cooper Tire secures reduced US antidumping rate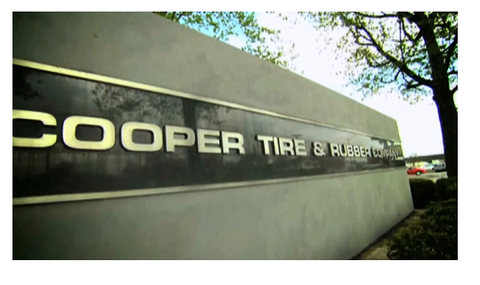 New York — The US Court of International Trade (CIT) has reaffirmed an antidumping rate reduction for Cooper Tire & Rubber Co. regarding passenger and light truck tires it makes in China and imports to the US.
On 25 Sept, CIT Chief Judge Timothy Stanceu sustained his March 29 decision that the US Department of Commerce lacked a rational basis for giving Cooper a smaller downward export-subsidy adjustment than the other 62 separate-rate respondents in its June 2015 final antidumping determination against Chinese passenger and light truck tire manufacturers.
The rate change amounts to 2.4%.
Commerce initiated its antidumping and countervailing duty investigations in June 2014, based on petitions the United Steelworkers filed with the International Trade Commission.
In its final determination, Commerce levied antidumping duties of 25.84 percent against Cooper and the other separate-rate importers.
Cooper did not challenge the antidumping rate, but it did object to the way Commerce calculated the company's export subsidy adjustment, which affects the cash deposit rate the company pays on the antidumping duty.
According to Cooper, its cash deposit requirement should have been calculated at 8.72 percent, the same rate as the other separate-rate companies, according to the March 29 decision.
The cash deposit should have been reduced by 13.53% for the export-subsidy adjustment and another 3.59% for the domestic pass-through subsidy judgment, according to Cooper.
However, Commerce gave Cooper only 11.13% for the export-subsidy judgment, setting its cash deposit requirement at 11.12%.
Cooper claims Commerce erroneously calculated Cooper's export-subsidy adjustment based on information specific to Cooper that was on the record of the parallel countervailing duty investigation.
The agency did not have a rational basis for treating Cooper differently from other importers, the company said.
In the 19 March decision, Stanceu ruled in Cooper's favour.
"Because it was arbitrary and capricious for Commerce to assign to Cooper's subject merchandise an adjusted cash-deposit rate that differed from the cash-deposit rate assigned to the subject merchandise of the other separate rate respondents, the court agrees that Cooper is entitled to this remedy," he said.