Triangle Tire to increase prices in US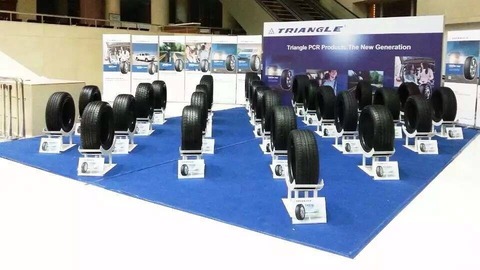 Franklin, Tennessee – Citing increase raw material costs, Triangle Tire USA will increase prices as much as 6%.
The increase will go into effect on all its products sold in the US, effective 1 Oct.
Company officials said increased raw material costs and shipping/logistics expenses, as well as new regulations in China, have added to production costs and necessitated the price increase.
"Triangle Tire USA is working hard to deliver exceptional value through our world-class products, logistics and related services, but rising costs this year have made it necessary to enact this price increase," said Rick Phillips, vice president of sales for Triangle Tire USA.
Triangle Tire USA, the wholly owned subsidiary of Triangle Tyre Co. Ltd., offers a range of medium radial truck tires to the trucking industry as well as a range of off-the-road radial and bias products, including giant radials for the construction, mining and aggregates industries. Triangle Tire USA also produces passenger and light truck tires, including UHP, winter and specialty trailer tires.