Yokohama buoyed by strong Q2 performance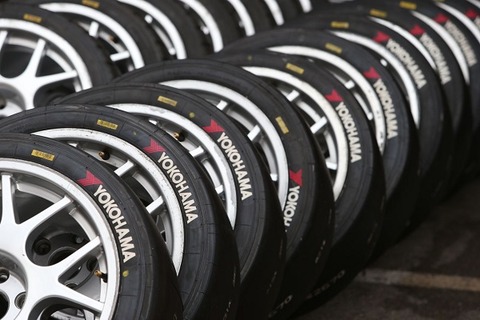 Tokyo – Yokohama Rubber Co. Ltd has posted a 16.8% increase in operating income, to Yen18.4 billion (€143 million), on first-half, net sales of Yen310.8 billion – 15.9% higher than in the same period last year.
During the six months to 30 June, Yokohama said it benefited from domestic and overseas sales gains in its Tires segment and from sales gains in its high-pressure hoses business.
Other contributors included the performance of the automotive sealants operation within Yokohama's MB (multiple business) segment, and from the first-time inclusion of Alliance Tire Group BV (ATG) in the company's interim consolidated results.
Off-road tire maker ATG, which was acquired on 1 July, 2016, has been incorporated into Yokohama's consolidated accounts as the ATG segment.
Overall, the group linked its higher earnings to higher sales, tire-price increases in Japan since April and a weakening of the yen. These factors, it said, more than offset rising raw material prices.
At Yokohama's Tires segment, operating income increased 8.9%, to Yen13.1 billion, on sales up 6.4% to Yen221.5 billion.
OE business "expanded strongly", led by continued growth in China and by growth in North America and in Russia, while the replacement sector increased in unit volume and in value, the group reported.
In Japan, Yokohama noted a surge in demand in advance of the April price rises, as well as significant sales gains for its global flagship brand, ADVAN, and for its fuel-saving tires. There were also replacement sales gains overseas on recovering demand in Russia and "strong sales" in North America and in Europe.
Operating income in Yokohama's MB segment, however, fell 7.9%, to Yen3.2 billion, on sales 2.3% lower at Yen55.0 billion. The segment supplies high-pressure hoses, sealants & adhesives, electronic equipment coatings, conveyor belts, anti-seismic products, marine hoses and pneumatic marine fenders, and aircraft fixtures and components.
Business in the MB segment benefited from recoveries in Chinese and domestic demand for high-pressure hoses for construction equipment and from growth in overseas sales of Hamatite-brand automotive sealants. Sales of industrial materials contracted despite overseas sales gains in conveyor belts as business shrank in marine products. Yokohama's business in aircraft fixtures and components declined on account of weakness in the commercial sector.
In the ATG segment, operating income reached Yen1.5 billion on sales of Yen30.3 billion. "Global weakness in grain prices weighed on demand for agricultural tires," said Yokohama, noting signs of recovery in the market.
The stronger-than-anticipated operating profitability in the fiscal first half, continued weakness in the yen, and lower-than-expected raw material prices ha spromoted Yokohama to upgrade its full year projection for operating income of Yen51.0 billion – more than 5% above a February estimate – on net sales of Yen635.0 billion.