Report: Kumho Tire deal one step closer to completion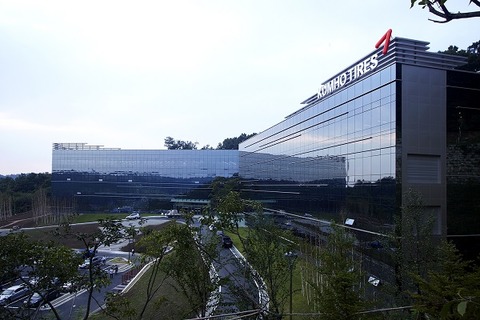 Seoul – Kumho Tire creditors, led by the Korea Development Bank (KDB), have announced that they will accept a proposal by chairman of Kumho Asiana Group Park Sam-koo to end a dispute over the sale of a 42.01% share of the tire company to China's Qingdao Doublestar Tyre Co.
According to local press, the KDB announced on 26 July that creditors will accept the proposal by Park to pay 0.5% of sales as the trademark royalties for 20 years.
Korean news agency Yonhap reported that the announcement came following a meeting earlier in the day on 26 July, ending the months-long stalemate in the sale of the shares.
Doublestar inked the 955 billion (€778 million) deal on 13 March which will also give Doublestar management rights.
According to Yonhap, under the initial proposals by parent group Kumho Asiana Group, Qingdao Doublestar is required to pay 0.5% of its sales as a brand usage fee to Kumho Asiana Group for 20 years.
This is while Doublestar Tyre is insisting on paying 0.2% for five years, which can be extended to 15 years.
While accepting the original proposals by Kumho Asiana, said Yonhap, the creditors "have agreed to give a financial incentive to the Chinese company for the brand usage fee."