Covestro results buoyed by high PU demand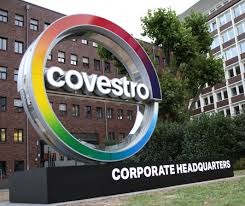 Leverkusen, Germany – German materials supplier Covestro has reported a sharp rise in year-on-year earnings and sales in the second quarter of 2017, thanks to increasing demand for polymer materials.
In the three months to 30 June, group sales were up 17.0% at €3.5 billion, while core volumes were down by over 1%, the company announced 25 July.
Higher utilisation rates and "robust demand" also helped the Leverkusen, Germany-based company to increase earnings (EBITDA) by 56.5% to €848 million in the second quarter.
Net income more than doubled with a 110.4% growth to €484 million during the period.
"In the next five years, we anticipate generating a cumulative total of €5 billion in free operating cash flow," said CEO and interim CFO Patrick Thomas.
The cash, he added, will be used for bolt-on acquisitions in the specialties segment, if the opportunity arises.
Referring to the ongoing demand for its products, chief commercial officer Markus Steilemann said Covestro would further invest in its production plants and removing bottlenecks in the polyurethanes and polycarbonates segments.
While core volumes in the polyurethanes segment were down 2.3% year-on-year in the second quarter, the segment's earnings grew by 143.9% over the prior-year quarter to €556 million, largely due to improved margins.
The decline in volumes was attributable primarily to the polyether polyols product group and constrained product availability in the MDI and TDI product groups.
To meet the high demand Covestro announced in March that it would continue production of the rigid foam precursor MDI in Tarragona, Spain, for the time being. The company is also doubling its MDI capacity at its Brunsbüttel plant in northern Germany to around 400,000 tonnes per year by the end of 2018.
For the first half results, Covestro said the first six months of the year sales grew 20.8% on a 14.4% total increase in selling prices to €7 billion. First half earnings were up 61.3% at €1.7 billion, primarily driven by earnings growth in polyurethanes. Free operating cash flow also increased significantly by 68.8% to €530 million.