Halcyon reports 200% rise in revenue following merger with Sinochem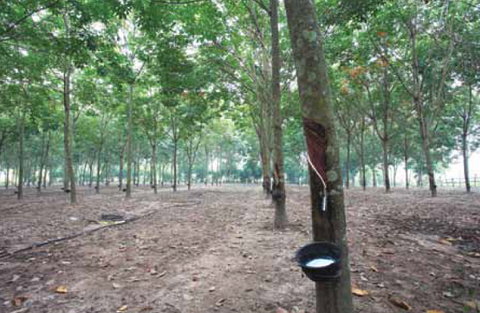 Singapore – Natural rubber supplier Halcyon Agri has reported a sharp 200% rise in first quarter 2017 revenue at $558.3 million (€506 million) up from $183.2 million during the same period in 2016.
Earnings (EBITDA) jumped from just under $2 million in the first three months of 2016 to $25.4 million in first quarter 2017, the company announced 11 May.
During the first quarter, the group hit a record profit before tax of $14.8 million and positive operating profit of $19.5 million, up from loss of $400,000 in the same quarter 2016.
Halcyon Agri , which acquired NR producer GMG Global last year as part of 3-stage merger of natural rubber business with Sinochem International Corp, said the improved earnings was a result of "the benefits reaped following the completion of the merger and acquisition strategy in December 2016.
"Halcyon Agri as it is now – a comprehensive natural rubber supply chain manager, and substantial industry player possessing strong capabilities across each segment of the supply chain," the company added.
Production capacity also grew, said Halcyon Agri, with the addition of 19 processing factories, boosting total sales volumes to over 286 kilotonnes in Q1 2017, up from 150 kilotonnes in Q1 2016.
The group said it also benefitted from a fixed cost leverage from higher utilisation rates in Indonesia and across processing units, following a price recovery which started in the fourth quarter of 2016.
Post-merger, Halcyon Agri's geographical reach now covers ownership of operating factories in rubber producing areas of West Africa, Indonesia, Malaysia, Thailand and China.
The group launched a "Halcyon's Global Village" concept late last year, envisioning an integrated supply chain business model, providing customers with a comprehensive end-to-end product suite.
"Major existing and new assets were structured into more efficient and cost-effective management platforms and business operations," the group said.
The integration, it added, has resulted in the realisation of certain cost and revenue synergies, which have positively impacted the group's performance