Çalışkan takes over the reins at Kordsa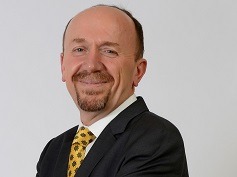 Istanbul - Ali Çal??kan has become chief executive officer (CEO) of tire cord maker Kordsa, replacing Cenk Alper who has been appointed president of Sabanc? Holding Industry Group as of 1 April.
Çal??kan has worked at Kordsa for 31 years and served as chief operating officer in charge of the company's Europe, Middle East and Africa region since 2015.
A graduate of the department of mechanical engineering of the Middle East Technical University, Çal??kan started his career in Soyut Holding as project engineer in 1984. He joined Kordsa in 1986 as technical office engineer.
As operations director of Indo Kordsa, Kordsa's subsidiary in Indonesia, between 2010 and 2013, and as vice president in charge of operations between 2013 and 2015, he helped develop Kordsa's manufacturing and market position in the Asia Pacific region.
In July 2015, he was appointed as the COO of the company's Europe, Middle East and Africa unit. He has since played important roles in developing Kordsa's global production and R&D effort from its main base in Turkey.