TARRC expert goes back to the future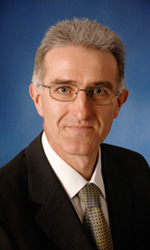 Hanover, Germany - Anybody baulking at current natural rubber prices should spare a thought for their counterparts of around 100 years ago, suggests Dr Stuart Cook, director of research, Tun Abdul Razak Research Centre (TARRC), UK.
And while, for example, runflat tires can cost around £400 today, he said, "If you look at tires [now] and the cost of tires over 100 years ago, it would truly make you weep."
Lessons from the past was the theme of Cook's presentation, which focused on the fact that developments such as runflats, rolling resistance measurement and tire noise were being studied over 170 years ago.
The reference points here included Robert Thomson's 1846 patent for a pneumatic tire, Cook commenting: "the things that he was thinking of ring very true today."
The pioneering work of the early tire technologists, continued Cook, offer valuable perspectives for current researchers, in areas such as interactions of rubber with other polymers and fillers, and tire-rubber breakdown through contact with road surfaces.
As the TARRC expert concluded: "We need to understand why things work and also why they don't. Natural rubber technology has made huge advances, but there is still a lot we do not understand."