Hype-free Industry 4.0 will see step-change in manufacturing, says automation expert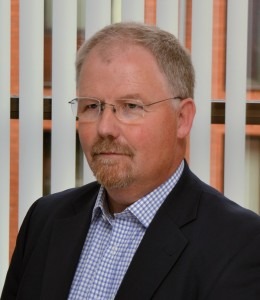 London – Manufacturers needs to "prick the bubble of hype" surrounding Industry 4.0 if they are to realise the enormous benefits offered by the integrated manufacturing and supply-chain concept, according to Dr Graeme Philp, CEO of UK automation industry association Gambica.
"The hype does not do anyone any good," the automation industry veteran and IET (Institution of Engineering and Technology) lead on Industry 4.0 set out at a 3 Feb press conference in London.
The manufacturing concept, said Philp, is part of an Internet-based "ellipse… combining things never thought of before together. and it costs almost nothing." This includes capabilities, ranging from virtual reality (VR), gaming and robotics to smart phones, connected cars and smart cities.
"Industry 4.0 allows us to connect all of the manufacturing and supply chain to end users," he continued. "It links what the customer wants with what suppliers need to supply and what the manufacturer needs to produce, in a seamless way."
For instance, Philp forecast that passenger cars will send data, like an F1 car, about how components are performing: opening the door to rapid manufacturing and design improvements and letting operators know when a car needs to be serviced.
He went on to cite other examples of Industry 4.0 in action, including the use of GPS smart tags on parts relaying information to operators on how to assemble them and – in the process arena –  the use of VR to guide engineering work on North Sea oil rigs.
Such capabilities, he suggested, will also shift the manufacturing business model away from its traditional focus on low-cost production locations and rigid supply chains.
"The dream of Industry 4.0 is to have a batch size of one and zero latent stock," said Philp. "This will, therefore, lead manufacturers to establish flexible factories, where everything is made to order.
We already have such systems in place for high-value goods now we can introduce for lower-value goods."
The Gambica leader concluded: "Manufacturing then becomes much less about cost and more about [producing close to] where the market is."