Apollo in black, NR prices pose concern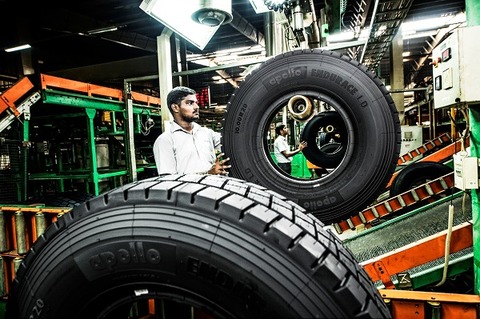 Gurgaon, India - Apollo Tyres notched up higher sales and profits in the three months ending 31 Dec 2016, but it's concerned about the impact of rising natural rubber prices in the months to come, the Indian tire company reported 1 Feb.
In its fiscal third quarter, the tire maker registered a 17% rise in net sales to Rs34.35 billion (€471.4 million), with operating profit showing a 3% rise to Rs5.19 billion. Net profit was up 6% at Rs2.96 billion.
The positive figures, said Apollo, were achieved despite unfavourable external factors in the last few months.
"While, uncertainty around GST [goods & services tax] in India adversely impacted the commercial vehicle segment, the passenger vehicle segment witnessed good growth," said chairman Onkar Kanwar.
European operations, Kanwar added, grew both in revenue and volume terms, and faster than the industry.
"Having said that, the increasing rubber and other raw material prices in the last few months would be a challenge for us, and the industry, going forward," he cautioned.
In the nine months to end of December, Apollo posted a 12% rise in sales to Rs97.94 billion, while operating profit showed a slight improvement at Rs15.81 billion compared to Rs15.53 billion for the same period in 2015.