Trelleborg opens automotive parts factory in Mexico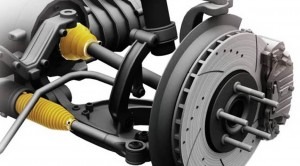 Querétaro, Mexico – Trelleborg has opened a new facility in Querétaro, Mexico, to manufacture automotive components such as transmission and steering gear thermoplastic boots for passenger cars.
The facility's products will be supplied to "tier one and original equipment manufacturers within the American automotive markets," Trelleborg said on 8 Dec.
"Our application expertise and local presence is in-line with the increasing demand in terms of high-performance automotive boots," said Mikael Fryklund, business area president, Trelleborg Industrial Solutions.
The intention behind building the facility, said Hector Angeles, manager of the manufacturing facility in Mexico, is to develop a Central American automotive boots hub that will service both North and South America.
"Querétaro was carefully selected for our manufacturing site as it is one of the fastest growing automotive clusters in Mexico," he added.
The Trelleborg Group has a number of facilities and sales offices in Mexico in Querétaro, Tijuana, Aguascalientes, Silao, Monterrey and Mexico City.
The facilities develop and manufacture a broad range of products based on polymer technology.
Trelleborg has above 400 employees in Mexico and sales in 2015 amounted to $21 million (€19.8 million).