Goodyear adding 50% capacity at China tire factory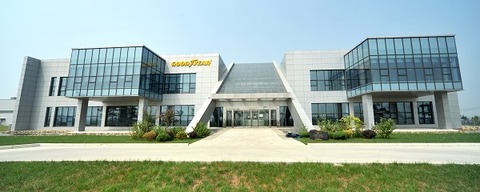 Pulandian, China – Goodyear Tire & Rubber Co. has broken ground on a $485-million (€437-million) expansion of its Dalian factory in Pulandian, the US tire-maker announced 2 Nov.
The expansion, expected to complete by 2020, will increase production capacity by 5 million tires a year – an increase of around 50%.
The plant currently has 10 million annual capacity for passenger car tires and 500,000 capacity for truck tires.
The added capacity will aim to meet growing market demand for premium, large-rim-diameter consumer tires in China and the Asia Pacific region, said Goodyear.
By 2020, the tire-maker said it expects tires with rim diameters of 17 inches or greater to account for nearly 60% of its replacement tire sales volume in China.
Goodyear CEO Richard Kramer said the investment showed the company's "long-term strategy of pursuing sustainable growth in the Asia Pacific region". This, he added, was part of a plan to increase Goodyear's presence in "high-value segments of the global tire market that are growing at rates above the total industry."
Goodyear claims to be the first global tire maker to enter China when it invested in a tire manufacturing plant in Dalian in 1994. The company moved production to the new Pulandian factory in 2012 and opened its new China Development Centre on the Pulandian campus in 2015.