Borealis introduces new plastomers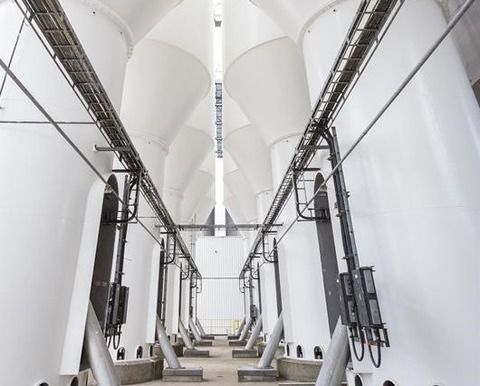 Linz, Austria – Borealis has extended its Queo polyolefin plastomers (POP) portfolio with the launch of three new polyolefin elastomers (POE) grades, the company announced at a 7 June pre-K event in Linz.
The technology enables "flexible materials exhibiting both plastic and elastomeric properties" and is the platform supporting Borealis' Queo products – speciality polyethylene (PE) products for the high-end segments of the automotive, consumer packaging, housewares, and wire & cable industries.
Plastomers are relatively new to Borealis polyolefins range. Its product brand Queo was launched in 2013 and encompasses multi-talented polyolefin plastomers. The three new elastomer grades are said to bridge the performance gap between conventional polyolefin plastics like PE and conventional elastomers EPDM.
Produced using the proprietary Borceed technology, Queo plastomers and elastomers combine many of the physical properties of a rubber with the processing advantages of a thermoplastic material.
Target applications for Queo elastomers include: Thermoplastic polyolefins for automotive parts, appliances and housewares; adhesives; cable bedding compounds; grafted polymers; flooring such as playground surfaces and running tracks; industrial film
"By leveraging core Borealis technologies on the one hand, and our leading supplier position in Europe on the other, we can ensure the reliable and secure supply of consistent, high quality polyolefin plastomers and elastomers in the long term," said John Webster, head of new business development, Borealis.
Meanwhile, Borealis' Compact technology, originally developed and marketed by DSM, will now be known as Borceed – the platform behind the Queo products.
It complements proprietary Borealis technologies Borstar and Borlink and can serve similar target markets and customers as these existing technologies, such as automotive, wire and cable, and high-end packaging.
The company launched the Queo brand itself at the previous K Fair in 2013. says Maurits van Tol, Borealis vice president, innovation and technology.
"We have now passed the next major milestone in our mission to becoming an innovation leader in plastomers, and this is [a] message to be broadcast at this year's K," added van Tol.