Bridgestone launching DriveGuard winter tire in Geneva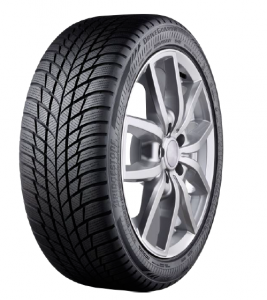 Geneva, Switzerland – Following its recent launch of DriveGuard summer tire in Europe, Bridgestone is set  to launch a winter version at the Geneva Motor Show to be held 3-13 March.
While runflats are generally supplied as optimised factory fitments, the Driveguard range can be fitted as a replacement tire on most cars equipped with tire pressure monitoring systems (TPMS) devices – mandatory on new cars in Europe since November 2014.
DriveGuard "takes safety to the next level for most cars equipped with TPMS," said Jake Rønsholt, managing director, consumer business unit, Bridgestone Europe:.
"Consumers in many parts of Europe also need this reassurance of mobility and safety during the colder, darker months," added Rønsholt.