Chinese truck tires earn US fuel-efficiency status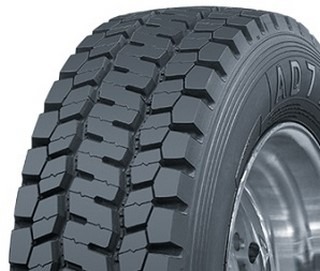 Norwalk, California – Three radial truck tires manufactured by China's Zhongce Rubber Group Co. Ltd. (ZC Rubber), two Arisun and one Westlake, have been verified as fuel-efficient under the US Environmental Protection Agency's SmartWay programme.
The three radial tires that obtained verification are:
Arisun AT570 long-haul trailer tire;
Arisun AD778 regional drive tire; and
Westlake AT566 long-haul tire.
"We always pursue high-quality that adds valuable tires for our worldwide customers. Low rolling resistance tires not only help to protect the environment but also help customers lower their fuel costs," the company said.
The Arisun AT570 features a new computer designed tread structure with seven ribs and six wide, straight grooves for precise handling and traction and to provide even wear with less pressure on the road, ZC Rubber said. The AT570 and AT566 are available in the size 445/50R22.5.
The Arisun AD778 is a premium drive tire applicable for regional paved roads. Its special tread compound and CAD-designed tire carcass help to guarantee long tire life and better retreadability, the company said.
The four sizes, 11R22.5, 295/75R22.5, 11R24.5 and 285/75R24.5, have tread depths of 28/32nd inch. Extra deep grooves with central longitude ribs provide improved traction while open shoulder blocks help extend the tire mileage, the company said.
The Westlake AT566 features a compound to reduce heat and enhance the original tread life, along with a strong steel belt package to improve casing durability and promote multiple retreads, the company said.
The three tires join other SmartWay-verified tires in ZC Rubber's portfolio, including the Arisun AS600, AD737, AT500, AD778, AT570 and AS673 and the Westlake CR989, CR960A, CM980, CM983 and CR915.